A New Dawn for Malaysian Football: Board and Shareholders Agree to Restructure League System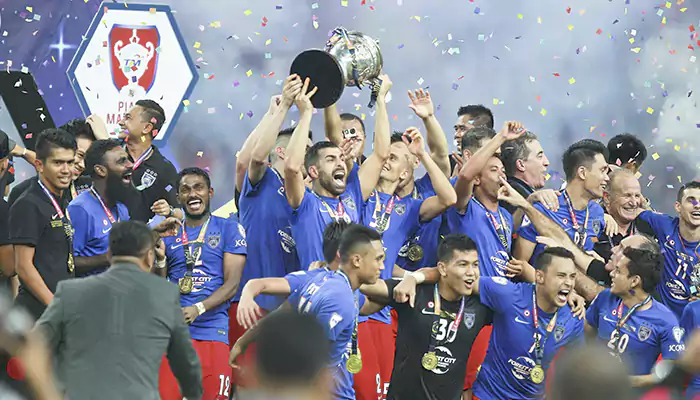 To improve the FIFA rank of the country's national football team, the Malaysia Football League has planned to revamp the country's existing domestic football pyramid.
At the hour of drafting this article, the FIFA rank of Malaysia's men's football team is 148. The women's squad is ranked 90, better than the men's unit, but both squads have a long way to go. And to accomplish that objective, the Malaysia Football League and the shareholders of the competing clubs have agreed to restructure the entire domestic football league.
For the record, Malaysia is not the first Asian country to take the sudden leap. A few years ago, India too reshuffled its domestic football architecture and in the process, the nation opened doors to better sponsors, legendary players, distinguished managers and world-class facilities. Malaysian football seems to take the same route. Reforms
Reforms by the Malaysia Football League
From 2023, the Premier League will not be the nation's top football league. Instead, the Super League will replace the Premier League, which is also acknowledged as the Malaysian Football League. The Super League will feature 18 football clubs compared to Malaysian Football League's 12 clubs. Next year, the regulating body will briefly put the Malaysian Football League on hold and introduce a Reserve League. The teams that will take part in the Super League in 2023 must introduce an Under-23 side for the Reserve League; a tournament that will hone the budding players of the nation and offer them a promotion to the senior team. The modern structure will provide 34 matches to each team, analogous to Germany's Bundesliga that also constitutes 18 sides.
According to the new draft, local players will be prioritised over professionals from other regions or provinces. However, all teams will also feature elite and international players to uplift the game's overall quality. Although, during the match, only five imported players will be allowed on the field, along with four Asian players and one ASEAN professional.
Benefits
Malaysian League to be on Asian Football's Map
Malaysia Football League's President Datuk Ab Ghani Hassan firmly believes that the new football pyramid will put Malaysian football on the map of Asian football. A rise in the number of matches will offer more game time to the players who also represent the national side. Besides, an increase in the commercial value of the tournament will also benefit the clubs' owners, shareholders, sponsors and the regulatory body.