Chiang Dao: The City of Stars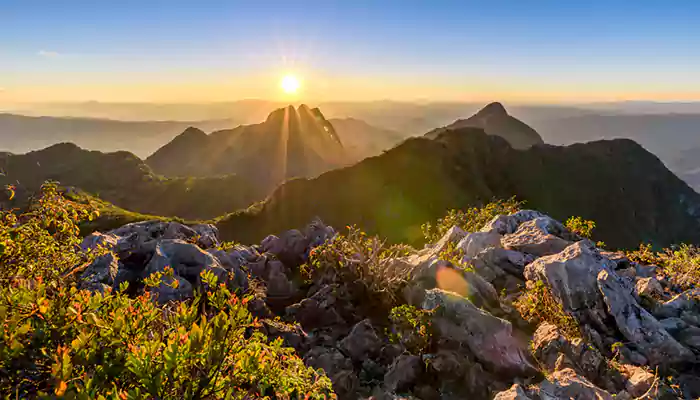 Chiang Dao is a hidden gem in the northern region of Thailand.
It makes for a weekend getaway from Chiang Mai.
It offers a refreshing escape from all the hustle-bustle of city life.
Chiang Dao is a relatively little-known small town located in Chiang Mai Province, Northern Thailand. Precisely, it lies amidst the Menam Ping gorge in the forested areas of Doi Chiang Dao Mountain Ranges. It's home to several limestone peaks that reach an average height of 2,186 m above sea level. Also, there are waterfalls, hot springs, caves, and more. The temples here are historically significant, and also boast a splendid architectural design.
Chiang Dao has a picturesque landscape that will rejuvenate your soul for sure. The town is surrounded by some villages where you can visit to get an insight into the local culture. What's more, it also offers various adventure activities to those craving some adrenaline rush in the laps of nature.
How to Reach
From Chiang Mai, there are several transportation options to get to the town of Chiang Dao. The most convenient option is to hire a cab, as this will take around 1.5 hours to reach your destination. Also, some buses run frequently throughout the day.
November to February is considered the best time to visit there.
Major Tourist Places to Explore
The town is spectacular and packed with a number of different tourist attractions. The most famous place here is the Chiang Dao Cave (it's recommended to hire a guide for the best experience).
DoiLuang Chiang Dao (the highest peak in the area) lies at a near distance and is filled with rare birds, flowers, butterflies, and more.
PhaDaeng National Park is another must-visit place here, spreading over an area of 1,000 square kilometers. It seems breathtakingly beautiful and is home to a variety of flora & fauna.
There are several waterfalls scattered across the town, such as Sri Sangwan Waterfall.
Yang PhuTo Hot Spring is among the most famous hot springs in Chiang Dao. It's a stunning spot, filled with an abundance of tranquility. Also, it's believed to contain lots of medicinal properties as well.
The list also includes Arunothai Village, Chiang Dao Elephant Camp, Wat ThamPhaPlong, etc.
Things to Do in Chiang Dao
Chiang Dao offers a range of activities to indulge in. There are several spots that are no less than heaven for bird lovers. Also, it has numerous places where you can visit in private groups for a 2–3-day trek.
The Tuesday Morning Market is very famous among tourists. Here, you can buy different hill tribe goods at reasonable prices.
There are numerous cafes, small eateries, and restaurants that serve delicious dishes prepared with local ingredients. Make sure to try the noodle dishes here.
So, the next time you visit Thailand, don't forget to include Chiang Dao into your itinerary list.