For The Love Of Green Six Green Flowers You Can Grow In Your Garden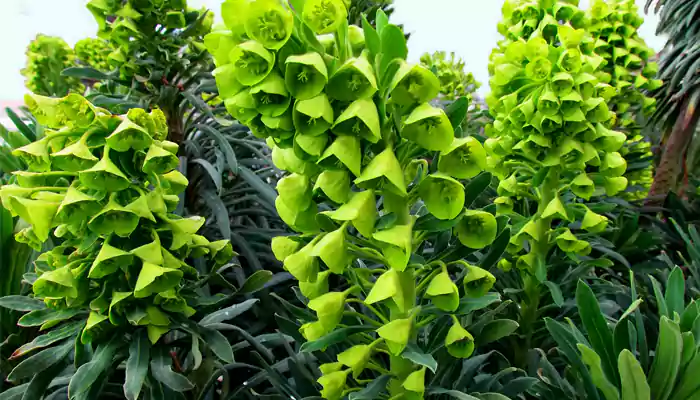 The green colour is not just for leaves. Plant these perennial and annual green flowers, and the stunning emerald and lime-hued blooms will steal everyone's heart.
The greens of nature typically range from forest green to barely-there - green blooms tend to fall on the brighter and lighter side (think bold chartreuse and springy hues). Irrespective of their shade, green flowers always carry special significance like good fortune, renewal, optimism, and youth. In addition, there's something very refreshing about a bouquet of naturally green flowers. Check out some natural green blooms that can be a glorious addition to your garden.
Envy Zinnia
The colour of these nearly 3-inch semidouble and double chartreuse blooms can invoke garden envy—and these zinnias are very easy to grow. They quickly grow from seed and pop with colour throughout summer, and their 2-feet height can shade out weeds.
Sophisticated Lime Green Petunia
Petunias are hands down the most beloved and popular annuals, but these stunning lime green blooms add striking contrast and a special rarity to potted arrangements and hanging baskets. This designer seed produces star-shaped flowers, nearly 3½-inches in size, growing about 10 to 15 inches tall, with a width of 10 to 12 inches.
Lady's Mantle
This is a low-growing, short border plant that bears clusters of tiny yellow-greenish blooms. Lady's mantle looks best when grown with multiple plants as one large mass, and it looks spectacular with other garden plants.
Green Gambler Hellebore
The Green Gambler is a sure bet to beautify your garden. The plant will pay off by offering long-lasting green blooms. Green gamblers typically flower in their second year when growing from seed. The plants grow about 18 to 24 inches tall and flowers during the winter season. Plant them in full or partial shade for best results.
Calla Lily
Calla lilies grow in an array of hues and can beautify your garden with their unique trumpet-shaped flowers. Though white calla lilies are the most popular variety, the light green blooms can be a stunning addition to your garden, too (or even as houseplants).
Carnation
Carnations are a popular filler in multi-flower garden arrangements. These look most impressive when you curate a full bouquet by amassing a single colour in a vase. Light-green carnations are an ideal fit for a spring wedding (and these are an inexpensive option).
If you are especially fond of the green colour, consider growing these flowers in your garden.