How To Nail The Trending Sleek Bun Hairdo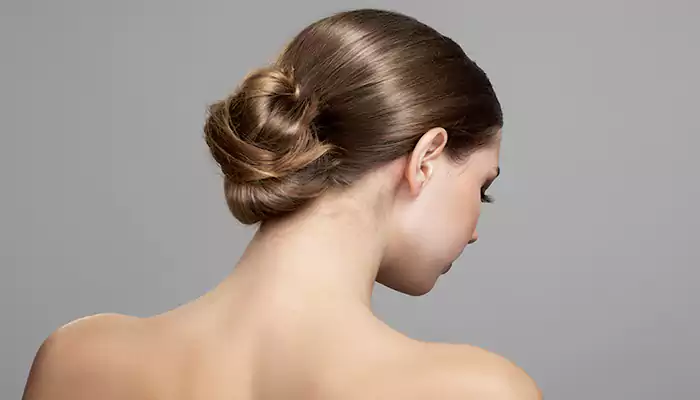 The terms' recession' and 'inflation' make you want to save more for the future. Here is how the upcoming downturn
You can always count on a sleek bun hairdo, when in doubt. Here is how to ace the hairstyle in a few easy steps.
The sleek bun has always been a go-to hairstyle for most women, and why won't it be! For starters, it's easy to do, doesn't need a lot of accessories, and goes perfectly with every outfit. Also, it does not depend on your hair's texture, so no matter how thick, thin, curly, or fine your hair is, nothing can stop you from acing gorgeous hair. Here in this article, we have charted the steps for executing your perfect bun hairdo. So read on to get the perfect hairstyle!
Step 1: Prep The Hair
Before clutching your hair in any hairstyle, you need to prepare your hair. No matter what hairstyle you are rooting for, you must ensure your hair is conditioned and smooth before doing it. You can use a fizz-free protectant and blow dry to get a shiny effect on your hair. Combine your hair to ensure there is no broken hair that may get your comb stuck when you pull the hair in a bun.
Step 2: Choose Your Style
There is no one hair bun style to follow. So the kind of bun you want depends on your style. It can be high, low, braided, sleek, or loose. You can even experiment with hair partitions to make your hair look even more styled.
Step 3: Apply Pomade Or Gel
The gel would be the obvious answer, but pomade also works fine. But, again, it is about your personal choice. If you feel gel is too heavy on your hair, you can push back without it also. Comb your hair on the edges with a tiny brush to fix the baby hairs.
Step 4: Pull The Hair Back
Pulling your hair back needs patience, and if you have done it previously, you know that not all of your hair follows your lead! Secure your hair back and brush it evenly to make sure all of your hair is clutched together. Once satisfied with the look, pin it up and tie it in a bun. You can use two rubber bands if your hair is too long.
Step 5: The Final Touches
Time for the final touches! Use a hair spray or fixing gel to ensure the shine stays all day. This will keep the flyaway and small hair in check.