Increase of Screen Time Resulting in Social Media Addiction Among Children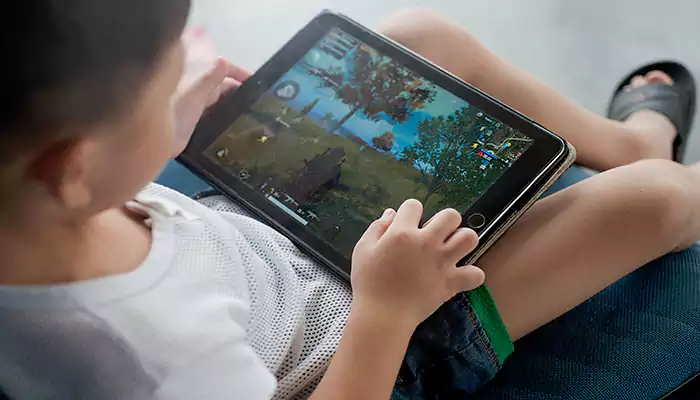 The National Children's Hospital of Vietnam lately treated a large number of child patients with mental illnesses because of  rising screen time they spent on social media during the whole period of COVID-19 pandemic and lockdown, which was when outdoor physical social activities were limited.
The doctors at the National Chidren's Hospital were stunned when they started receiving more and more child patients who are suffering from mental illness.  At this tender age, when kids shall be stress free and happy, more and more cases of such cases started arriving. Most of the doctors concluded that it mainly happened during the COVID-19 pandemic and the lockdown following it. Because of the restrictions, children were confined to their houses and with no option to go outside, they found solace in social media but little anyone had idea that it may cause mental illness among them.
According to Ngô Anh Vinh, deputy head of the hospital's Department of Adolescent Health, the number of children seeking cure for mental illnesses related to social networks increased manifold as compared to the pre-pandemic days. It seemed that the social media addiction is slowly snatching away their innocence and their bond with the nature.
Talking about the problem Ngô Anh Vinh said, "Many of them need treatment for social media addiction. Some children are admitted to the hospital after they have attempted suicide,"
He further added, "Currently, the World Health Organisation (WHO) considers social network addiction and game addiction as a mental illness with consequences that severely affect the child's mental and physical health and quality of life," Talking about the long time repercussions, he said if this trend continues, the future seems gloomy and the kids may not be interested in the real world and will find it hard to blend into society and community.
According to the doctors, when parents tried to stop their children from using mobile and social media, the children reacted very strongly and violently to it.
Vinch told about a case where, "Failing to convince her child, a mother reported beating the child, who then took sleeping pills to commit suicide. Fortunately, the child was discovered and taken to the hospital in time,"
There are some signs to detect a child with a social network addiction is that you notice the child's helplessness to resist the use of internet. They will be mostly hooked to smartphones/computers and time and the place is not important. They will mostly give priority to the use of social networks, ignoring things and people around them, and if their parents interfere, they don't pay any heed to their advice. Speaking scientifically, when if someone uses social media continuously, the brain releases a hormone known as endogenous hormones which make them feel happy and comfortable. The more they use, the more comfortable they feel and it becomes more difficult for them to quit it.
Ngô Anh Vinh  further explained, "These hormones are increasingly produced, making it difficult for children to resist the use of social networks," Further he said, "It is necessary to have a strategic plan to help children get off social networks or use them effectively, rather than just giving prohibitive actions or forcing children to stop. Disrespecting, forcing, and judging children are inappropriate for this age group. Parents need to spend a lot of time confiding with their children, making it clear to children about the long-term harms of social network addiction.
He recommended that, "Proper parental supervision, early detection of signs, and understanding children's thoughts and aspirations could help children make appropriate adjustments,"