Netflix Ranked Biggest Hit Movies and Shows, Ranked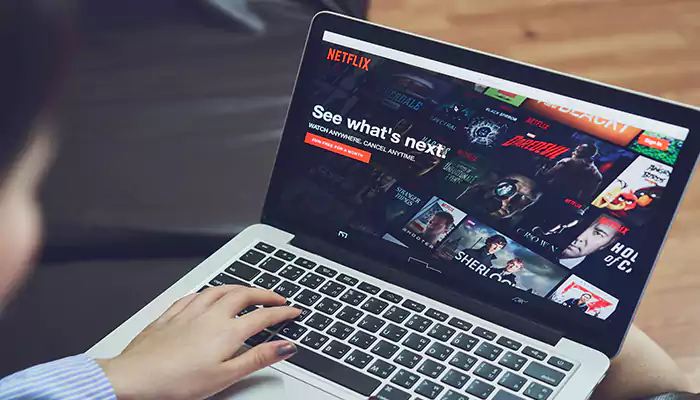 You must have noticed the 'Top 10 on Netflix' every time you log in. That is the list of movies and shows that receive the most watch time all through their subscriptions. Read on to know them all.
Netflix has always presented the most extensive and finest collection of movies and series that are on the top watch list of everyone. Here are some of the most rated and watched shows with their watch hours to help you find the perfect performance or movie to binge-watch. Read on!
Netflix's Biggest Hit Movies, Ranked
Here are some of Netflix's most-watched movies, along with the total hours viewed within the 28 days of release.
Red Notice: 364 million hours
Don't Look Up:8 million hours
Bird Box:282 million hours
The Gray Man:9 million hours
The Adam Project:2 million hours
Extraction:3 million hours
Purple Hearts:7 million hours
The Unforgivable:7 million hours
The Irishman: 6 million hours
The Kissing Booth 2:3 million hours
Top-Ranking Movies That Have Been Removed From Netflix's Official All-Time Charts
6 Underground:5 million hours
Spenser Confidential:3 million hours
Enola Holmes:9 million hours
Army of the Dead:187 million hours
The Old Guard:186 million hours
Murder Mystery:170 million hours
Here are the Netflix-watched non-English language movies.
Blood Red Sky:5 million hours
The Platform:1 million hours
Black Crab:1 million hours
Through My Window:4 million hours
The Takedown:6 million hours
Below Zero:3 million hours
Rogue City:6 million hours
Carter:64 million hours
The Forgotten Battle:9 million hours
Restless: 59.1 million hours
Former top-ranking non-English movies that have been removed from the non-English top 10:
Lost Bullet:3 million hours
Spoiled Brats:9 million hours
#Alive:6 million hours
Space Sweepers:3 million hours
The Last Mercenary:1 million hours
Just Another Christmas:48 million hours
Netflix's Greatest Hit TV Shows, Ranked
Squid Game 1:65 billion hours
Stranger Things 4:35 billion hours.
Money Heist 5:2 million hours
Bridgerton 2:3 million hours.
Bridgerton 1:5 million hours.
Money Heist 4:619 million hours
Stranger Things 3:1 million hours
Lucifer 5:5 million hours
All of Us Are Dead:8 million hours
The Witcher 1:541 million hours
Inventing Anna:9 million hours
13 Reasons Why 2:1 million hours
Ozark 4:1 million hours
The Witcher 2:3 million hours
High-ranking shows that have been removed from Netflix's official all-time charts:
13 Reasons Why:6 million hours
Maid:1 million hours
You 3:8 million hours
You 2:4 million hours
Stranger Things 2:4 million hours
Money Heist 3:4 million hours
Sex Education 3:419 million hours
Money Heist 5:1 million hours
Ginny & Georgia 1:381 million hours
Extraordinary Attorney Woo 1:7 million hours
Café con Aroma de Mujer 1:9 million hours
Lupin 1:8 million hours
Elite 3:3 million hours
Who Killed Sara? 1:4 million hours
Elite 4:1 million hours
The Queen of Flow 2:3 million hours
Lupin 2:1 million hours
Dark Desire 1:213 million hours