Lee Chong Wei: The Man Who Inspired Malaysia to Play Badminton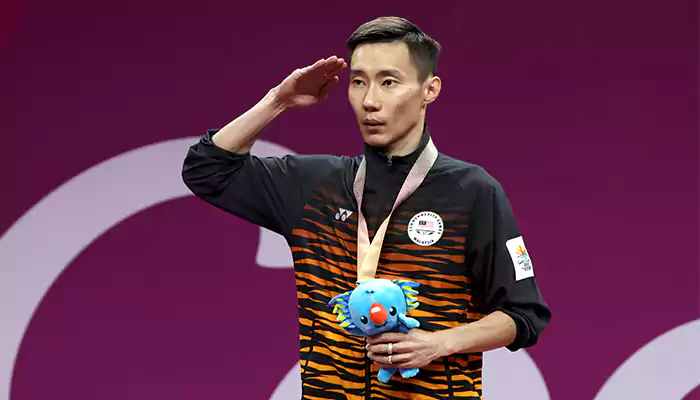 Malaysia and its citizen have always had a thing for badminton. However, it was Wei's actions on the court that further inspired the Malaysians to take up badminton in a more serious manner. 
In the Wild West, most of the population knows very little about badminton. Those who know, they only play it on Sundays or on vacations, but never think of taking it up professionally. Even in Europe, Africa or most Asian countries, badminton holds little significance. However, when it comes to Malaysia, badminton is a holy sport for almost every Malaysian.
At this juncture, we need to ask a question: How did badminton become famous in a country whose national sport is sepak takraw and whose most-loved sport is football? Well, Malaysians have always had a thing for badminton but it was Lee Chong Wei's actions on the badminton court because of which, every Malaysian kid started pronouncing badminton before they could even say 'ibu' and 'ayah' (mother and father in Malay).
Stats
Three silver medals in Olympics
Born in 1982, Wei started learning badminton at 11. At 21, he reached his first major tournament final but lost the game. After that incident, Wei never looked back and climbed the stairs of success. The Perak-based player won two gold medals in Commonwealth Games and three silver medals at the Olympics. He also won the Malaysian Open, England Open, India Open, Indonesia Open, and the coveted Thomas Cup.
Before retiring from the sport in 2019 because of nose cancer, Wei racked up 715 career wins, 46 World Super Series titles, three World Championship silvers and three Olympic silvers. In the history of badminton, he is the only player who held his world number one rank for a straight 349 weeks. In the eyes of many pundits, Wei is the greatest badminton player of all time.
Awards
Awards, recognition and other inspiring work of Wei
In 2008, Wei was awarded a lifetime monthly pension of RM 3,000 whereas, in 2009, he was appointed as the National Ambassador of UNICEF Malaysia. Three years later, Wei published a book on his journey named 'Dare to be a Champion', which became a top seller in the country. To uplift the country's badminton scenario, Wei also opened the Lee Chong Wei badminton academy that offers badminton courses, coaching, youth camps and group classes to budding badminton players.