The Best K-pop Songs and Albums To Add To Your Playlist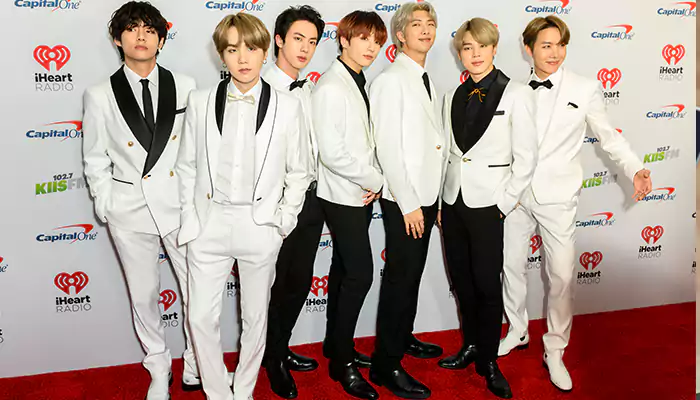 K-pop has become increasingly popular among the youth. Here are some of the all-time hits to go for.
After two years, K-pop stars finally began to resonate with their initial charm. Live shows in South Korea are coming back, and fans worldwide are cheering in the flooded arenas. Here are some of the highest-rated K-pop songs for you to enjoy on repeat! Read on. 
Glitch Mode- NCT Dream
The band may be freezing up, but that did not stop them from pursuing what they aimed for. Their albums show their spirit of dealing with challenges and running headlong with optimism. The albums like 'Glitch Mode' 'And Never Goodbye.' 'Arcade' and 'Teddy Bear' is a lineup of dynamic rappers and singers performed by Jisung, Jeno, Mark, and Jaemin.
Apocalypse - Save Us, Dreamcatcher
In the lead single, Maison talks about how the song confronts the climate crisis. The lyrics are like, "Save my home in the ocean / Save my home in the desert," the band calls for severe environmental actions. The album '
Apocalypse: Save Us'
has much more than its essential theme. In addition, the album presents a generous offering of solo tracks. These projects are exhibitions of their individual artistry.
 Face The Sun - Seventeen
The song is about Seventeen's wish to be as powerful as the sun, and nothing competes with the vibe like the title track, "Hot." The trail goes on to heart set on fire with the verse – 'this song is sizzling'. The theme uses imagery like shadow, ash, and fire to overcome their fears. Their songs are from different genres and provide explosive upbeat energy for the audience
INVU -Taeyeon
Taeyeon takes the audience through the intricate journey of emotions and love. The 'I can't control myself and 'I envy you are raw expressions of romance that are impossible to contain. On the other hand, 'Toddler' is more of a wistful reflection of a girl who only believes in happy endings. INVU also takes a deeper turn with Taeyeon talking about heartbreak and 'no love again.'
Maniac - Stray Kids
Stray Kids
are familiar with rousing bangers and frenetic energy. The song is about deviating from what society considers prim and proper, and embracing oneself without shame or guilt.
Psy 9th - Psy
The Psy 9th was the first release with an interval of five years. It features a fantastic guest artist lineup of Jessi, Epik High's Tablo, BTS' Suga, and Crush. The track is Latin infused and has an unapologetic and bold appeal. Psy announces their long-awaited return in the first moments of the song. Sweet, isn't it?