Things that are common between Gilmore Girls and The Marvellous Mrs. Maisel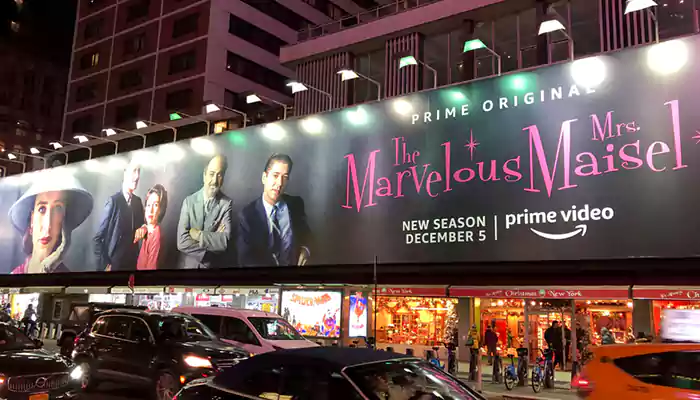 A walk through the snowstorm anyone?
Amy Sherman-Palladino'sGilmore Girls was a benchmark on television. Almost a decade later came another heartwarming series that is equally hilarious and vowed to give viewers dose of laughter and wholesomeness.
The two shows star women as the protagonists. While Gilmore Girls had Lorelai as the single mother, The Marvellous Mrs Maisel has Midge – the 60s housewife turned comedian. Since both shows have the same creator, it's only logical that hey share common features – storylines, dialogues, characters to begin with.
Here are some things Gilmore Girls and The Marvelous Mrs Maiselhas in common.
Mother-daughter relationship
One of the best and sometimes worse things about the two shows is that the mother-daughter relationship comes in focus. Lorelai has a love-hate relationship with her mother Emily. Midge and her mother Rose share same fashion sense but have different opinions. Rose wants Midge to get a husband, Midge wants a career in stand-up comedy.
A cordial relationship with ex husband
Like Lorelai has Christopher, Midge and ex-husband Joel has a friendly relationship even after they broke up. It is probably the shows' way of telling even though they are not together, you can still have cordial relationship with them.
Meetings over food
Lorelai and Rory had their meals at Luke's Diner. Midge and Susie meets at the Stage Deli. Both the shows have had their characters share food and discuss opinions and life decisions with each other over food.
Highly educated father
Both Lorelai and Midge's fathers are highly educated and intelligent men. They are distinguished in their field. Midge's father is a professor of mathematics at Columbia University.
Single motherhood
Lorelai is a single mother to Rory. Though Midge is not technically a single mother at the beginning of the series, she is one after Joel and her get separated.
Relying on family
Lorelai didn't have any contact with her parents and raised Rory all be herself. She however had to reach out to her wealthy parents to fund Rory's education at a private school. Same goes for Midge. When Joel leaves Midge, she turns to her parents for support and moves in with them. She eventually gets a job to be financially independent.
Has a sweet best friend
For Lorelai its Sookie, her chef best friend at the inn. For Midge, it's the sweet blonde-haired Imogene that sticks with her no matter what.
Love interests
Lorelai has Luke, Midge has Lenny Bruce. Both Luke and Lenny are constants in Lorelai and Midge's life and they are friends for a long time before being anything else.