Top 8 locations to buy properties in Bangkok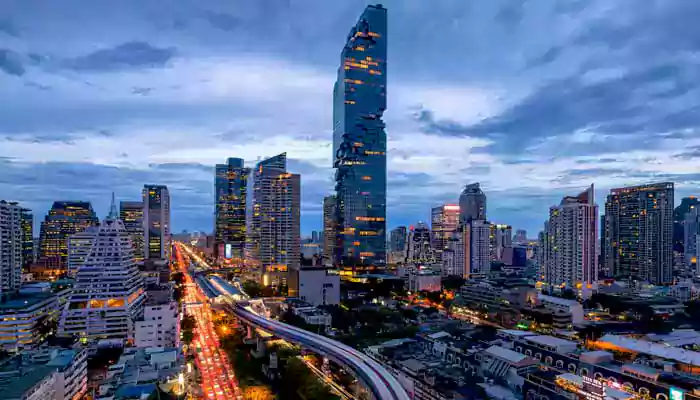 Bangkok offers a number of choices to buy properties.
Over the last few decades, Bangkok has entered in the good books of the foreign property investors. Being a commercial center in Southeast Asia, the city is surely an ideal destination to start as well as develop a new business. Also, thanks to the lavish lifestyle it offers, a lot of foreigners have been recently coming here to settle in completely. However, as there are plenty of different options, it might seem hard for some people to decide on where to purchase the properties. So, without further ado, let's have a look at the eight most popular as well as value-for-money property locations in the City of Angels.
Asoke: Asoke is a vibrant commercial hub close to the BTS stations. The area is home to several offices along with cafes, restaurants and apartments. However, it is relatively expensive when compared to the other locations in the city.
Phrom Phong: Phrom Phong, located at a near distance from Asoke, is widely famed for offering luxurious as well as exciting lifestyle. The area is absolutely packed with lots of bars, restaurants, shopping malls and more. Also, it is now seeing a variety of condominium projects.
Wireless Road: Wireless Road is the most expensive residential area in the entire Bangkok city. Thanks to the strategic location, it attracts a lot of foreign property investors. Also, it offers an excellent lifestyle with lavish malls along with massive skyscrapers, bars, cafes, restaurants and more.
Ploenchit: Ploenchit is another expensive area which houses a number of foreign embassies. Also, there are numerous bars, hotels and restaurants. The area is home to some of Bangkok's most significant condominium projects.
Thong Lo: Thong Lo is considered as the entertainment hub of Bangkok. The area is abode to plenty of dining as well as shopping options. Also, thanks to the easy access to the BTS station, Thong Lo always sees a high demand among the investors.
Silom: Silom is primarily a center of the office buildings of numerous international companies. Aside from that, it is also a prime residential option for both the Thais and foreigners. The area is famed for hosting a brilliant amalgamation of old traditions as well as modern lavish lifestyle.
On Nut: On Nut has recently developed as one of the prime locations to buy properties in Bangkok. It offers plenty of stylish condominiums at a relatively affordable price. Also, because of the supermarkets, the entire area seems absolutely lively all the time.
Sathorn: Due to the close proximity to BTS stations, Sathorn is another sought-after location in Bangkok. The area is absolutely packed with high skyscrapers, condos and restaurants. It attracts all with the lively ambience and numerous fun activities.
Apart from these, there are some other options such as Lumpini, Chong Nonsi, The Riverside etc. as well.