What to remember before starting season 4 of The Marvellous Mrs Maisel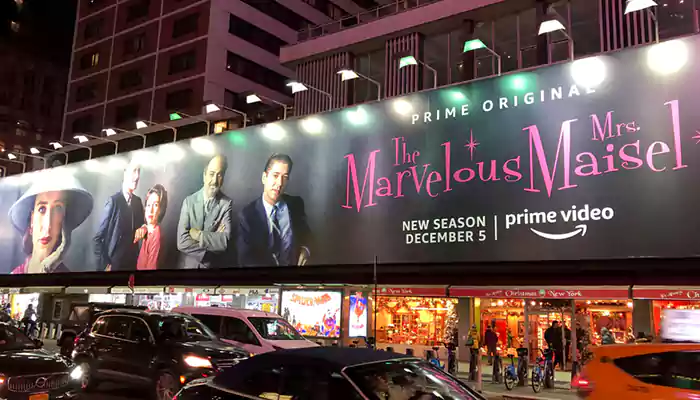 Fifties housewife-turned-comedian Midge had a great run!
Amy Sherman Palladino's brainchild The Marvellous Mrs Maisel sets Miriam "Midge" Maisel into the sixties, with punchlines, style, family and friends. Season 4 has more entertainment in place for everyone to enjoy. But before you delve into the marvellous (but is it though?) life of Midge and New York comedy scene in Season 4, there are things to remember.
Left on a tarmac
The end of the previous season saw Midge and Susie all packed up and ready to go on a tour with Shy Baldwin, only to be left behind on the tarmac by Shy's manager Reggie. Midge and Susie get unexpectedly fired, even after the roaring applause Midge gets at The Apollo.
Jokes turned grave
As Reggie explains while firing Midge and Susie, the jokes Mrs. Maisel cracked about Shy at The Apollo were implicating Shy. Though Midge did receive uproarious reaction to her jokes, it wasn't received lightly by Shy and team.
New Apartment but not really
Midge wants her children to grow up in the same apartment she grew in. As she had a world tour and other international gigs lined up, she decided to buy back her old apartment.
Internal monetary affairs ftMoishe
Midge negotiates her tour contract as a collateral to buy the new apartment back from Moishe. Since Midge and Joel are no longer married, it puts Moishe and Midge in more of a financial dependency rather than a familial one.
More money matters ft Susie
Susie handles all the money Midge makes, and that makes sense cause Susie is her manager. Susie has a bit of a gambling problem and she spends Midge's hard earned money to pay off her gambling debt. Realizing she might gamble away Midge's money, Susie contacts Joel to manage Midge's money.
Ex-husband starts dating
Joel opens a bar/night club and turns out there is an illegal gambling business running in the basement. He starts dating the daughter of the property owner Mei Lin and even learns Chinese to impress the patrons of the illegal business.
Two sisters, one arson
Susie needed money because she had gambled away Midge's money. Susie and Tess come up with the plan to set their now deceased mother's house on fire to get insurance money. In the season end, Susie and Tess commits arson and are seen sailing away on a boat after setting the house on fire.
Things get steamy with Lenny
Midge and Lenny go out for dinner in the last season and shares genuine chemistry when Lenny takes Midge to a exotic dining place. Though nothing physical goes down, we are all happy about the Midge and Lenny on screen chemistry.