Your travel guide for best places in Southeast Asia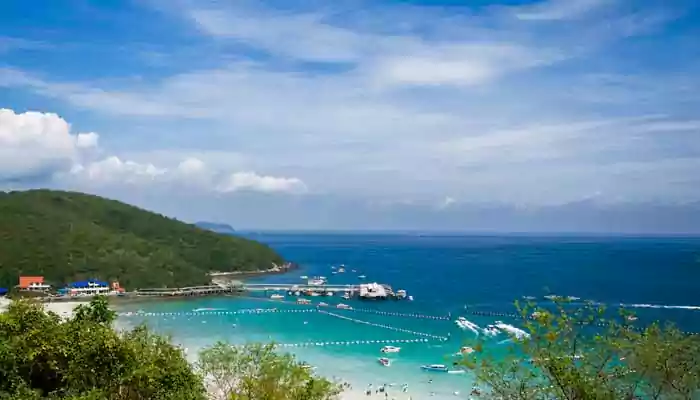 A combination of various islands, exploring this region is fun
Comprising regions south of China, south-east of the Indian subcontinent, and north-west of Australia, Southeast Asia has thousands of islands that add charm and character to the countries attached to it. Along with the various islands come great cultures and traditions that will fascinate travelers. Minds will be blown upon discovering the scenic landscape, lush green patches across the mainland, and the curious locals ready to welcome. So here is a list of South East Asian countries that you should visit at least once.
Bagan in Myanmar
An ancient city and a UNESCO World Heritage Site, Bagan has a history of serving as the capital of the Bagan Kingdom. It was during the Kingdom when more than 10,000 Buddhist temples, pagodas, and monasteries were constructed, of which remains only over 2200 temples and pagodas. The area with the remains of the temples is known as the Bagan Archaeological Zone. The must-visit famous Buddhist temple is the Ananda Temple, built with a fusion of Mon and Indian styles. Another is the Dhammayangyi Temple, the largest religious structure is famous for its unexplained bricked-up interior.
Yangon in Myanmar
The largest city of Myanmar, Yangon comprises the largest number of colonial-era buildings in Southeast Asia. The city also has to offer a unique colonial-era charm in the urban setting adding to its character. One can visit the colonial-era commercial core around the Sule Pagoda, a structure that is said to be over 2,000 years old. Also go visit the Shwedagon Pagoda, which is Myanmar's most sacred Buddhist pagoda and is believed to contain relics of the last four Buddhas. Also visit the Bogyoke Aung San Market and Yangon Circular Train.
Angkor Wat in Cambodia
Literally meaning 'Temple City' or 'City of Temples', Angkor Wat is a Buddhist temple complex. This complex is a national symbol and sacred site of Cambodian Buddhism. And owing to its history, the complex has been declared as a UNESCO World Heritage Site.
Other countries to visit in Southeast Asia are Komodo Island; Luang Prabang; Kuala Lumpur; Koh Samui; Boracay; Bangkok; Singapore; Ha Long Bay, Tegalalang Rice Terraces; Palawan Island; Kota Kinabalu; Chiang Mai; Phi Phi Islands; Phuket; Komodo; Gili Islands; Siem Reap; Phnom Penh; Ha Long Bay; Hanoi; Boracay; Bohol; Yangon; Si Phan Don; Vientiane; Sihanoukville; Sa Pa; Perehentian Island; Vang Vieng; Taman Negara; Lombok; Palawan; Hoi An; Borneo; Luang Prabang; Borobudur; Inle Lake; Bagan; Brunei; Timor; El Nido; and Penang.